Aries® Career & Technical Education/ICT
Providing students with a competitive edge in today's high-tech job market.
Aries Career & Technical Education (CTE)/ICT courses are intended to equip learners with the skills and knowledge necessary to give them an edge in a hyper-competitive workplace. Aries CTE/ICT courses were originally built to prepare students for industry endorsed certifications and are also commonly used to provide general knowledge about modern information technologies.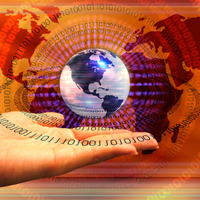 The original courses that helped to establish the Aries Technology name in CTE education. Aries Information Technology courses are designed around industry endorsed certification exams to ensure that learners are adequately prepared for modern hardware troubleshooting and software applications. Our IT courses are suited for both entry-level and advanced technology courses and written at a seventh-grade reading comprehension level.
View Courses