Aries® Development Solutions for Businesses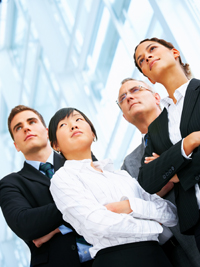 Aries Development Solutions for Businesses can assist your organization to revitalize employee training programs, offer employee certifications, and change the way you think about communicating with your customers. With the help of our scalable Universal Learning E-vironment (ULE) we can help your organization to go further and expand your horizons.
Whether you are a not-for-profit organization, corporation, or government entity, Aries Technology specializes in the development of online solutions fine tuned for your organization's needs.
Aries' scalable ULE platform and experience in online solutions development can assist organizations with:
Skills Training and Certifications - ensuring learners have the skill sets necessary to achieve optimal performance in the workplace
Reducing Costs - online hosting means lower costs in travel and materials expenses
Enhancing Learning - participants set their own pace, can review material at any time, and have improved retention of the materials
Leveraging Expertise - delivering quality content developed and ma b ntained by in-house experts
Increasing efficiency - online resources are updated quickly and inexpensively as changes are needed and the flexibility to integrate with third party systems and content a possibility
Breaking Barriers - real-time or asynchronous video conferencing capability and localization services for more than 70 languages
Contact us today to learn more about how our solutions can jump start your business!