Professional Development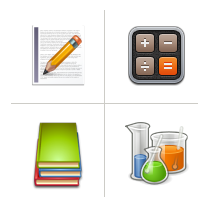 The world is changing, and technology is before us. As an educator, it is imperative to stay up-to-date as these changes take place in order to ensure that your students receive the most advantageous educational experience available. You must possess the ability to establish a solid foundation for our next generation of technology dependant doctors, lawyers, pilots and engineers. Aries® is here to help you sculpt your curriculum to best achieve that foundation.
The Integrating Technology into Teaching courses are intended to help teachers understand the power and flexibility of using multiple teaching techniques in the classroom.
Developed by university level professors at Arizona State University, these courses were individually developed to help in-service teachers overcome technology as an obstacle in their teaching approaches. This course utilizes online streaming content to show real-world applications of technology use in the classroom to enhance student interactivity, interest, and retention.
Teachers will be instructed in:
Identifying key weaknesses, strengths, and opportunities
Reviewing curriculum planning strategies for their subject
Exploring online teaching resources and classroom aids
Viewing teachers in the field utilizing technology in the classroom
Developing new skills and building technology proficiency
Evaluating and quantifying their progress via post lesson quizzes
English - Language Arts

Pre K-2:
Demonstrates how the six aspects of language arts are interrelated and how technology can enhance the instruction of each aspect.

Grades 3-5:
Determines how to construct an effective WebQuest that uses appropriate content area reading techniques. It evaluates the concept and creation of a WebQuest and helps teachers develop their own.

Grades 6-8:
Explores methods of creating a multimedia approach to literature and shows how technology can facilitate instruction and comprehension.

Grades 9-12:
Provides methods for using technology to design a useable rubric for assessing the value of resources in terms of validity and usefulness.

Social Studies

Pre K-2:
Provides models in designing technology-enhanced social studies lessons. The use of digital images, database and spreadsheet software is incorporated within the lesson.

Grades 3-5:
Uses technology to explore the subjective nature of historical information and to design lessons teaching the importance of geography to 3rd to 5th grade students.

Grades 6-8:
Provides methods for effectively demonstrating five themes of geography by having participants design a simulated lesson conducting Internet research, e-mail and use of electronic resources to research geographic locations.

Grades 9-12:
Provides methods for creating technology-integrated instruction for exploring geographic distribution of populations.

Science

Pre K-2:
Provides methods of classification and definitional skills in designing technology-enhanced science lessons.

Grades 3-5:
Explores the functions of systems and relationships in systems while using technology to enhance created lessons.

Grades 6-8:
Provides instruction on how technology can improve conceptual understanding of scientific principles and facilitate the application of pure science to marketing.

Grades 9-12:
Provides methods for using technology to design lessons that demonstrate experiments in science.

Multidisciplinary

Pre K-2:
Uses a common knowledge base of experiences with weather to show how technology can bring even more information to students' fingertips.

Grades 3-5:
Provides models for creating 3rd-5th grade technology integrated lesson plans that encompass multiple subject areas.

Grades 6-8:
Explores how technology has impacted advertising and how to use this information to create technology-integrated lessons.

Grades 9-12:
Explores the use of technology integration for cooperative research in the classroom.